Beginner Classes Enrolling Now! Kid's Martial Arts in Scotts Valley Teaches Discipline & Self Confidence!

Get Started Today!
Kids Martial Arts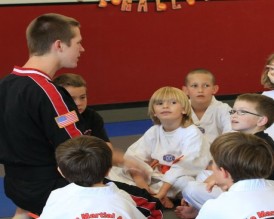 Elite Martial Arts in Scotts Valley Kids Martial Arts classes provide a fast-paced, fun-filled, self-defense workout that helps them grow in a positive, well-disciplined, yet challenging way.
Learn More

»
Cage Fitness™
Cage Fitness is a 30 minute, high-energy, full body workout designed by 9 time UFC Champion Matt Hughes. There is no contact, no partners, and no cage! Just heart pumping muscle-toning, sweat-pouring fun!
Learn More

»
Teen And Adult Martial Arts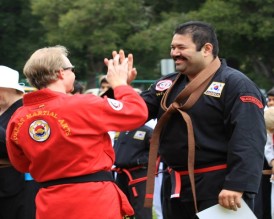 Fitness, self-defense, confidence and stress relief all in one Martial Arts class from Elite Martial Arts Academy. Our teen and adult students find delight in coming to class to push their individual physical and mental limits.
Learn More

»
Experience the Best Martial Arts School In Scotts Valley and Santa Cruz!
See results in no time! We are conveniently located near Boulder Creek, Ben Lomond, Felton, San Lorenzo Valley, Santa Cruz, or Scotts Valley, California. If you want to get in shape and learn real Kids Martial Arts, Cage Fitness™ and Teen And Adult Martial Arts then Elite Martial Arts Academy is the perfect place for you!